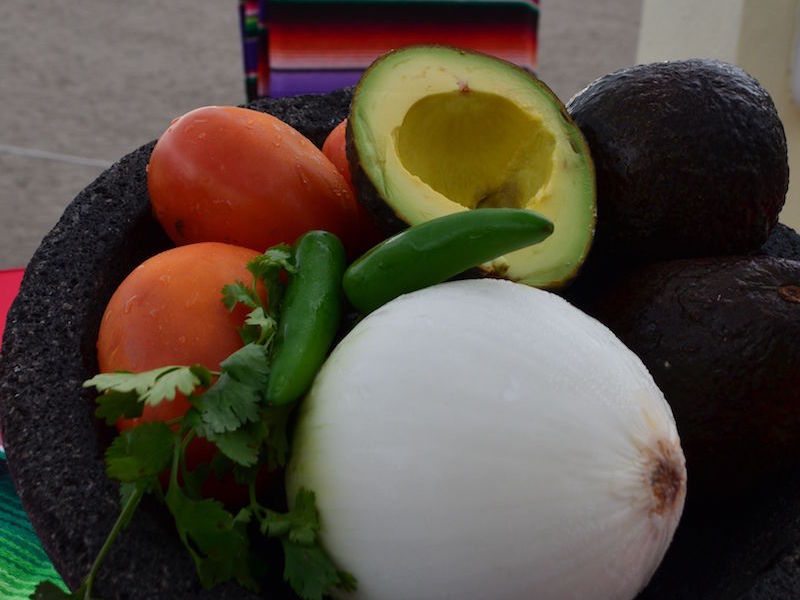 Here's a recipe to help you celebrate:
Author: Reena Retuta
Recipe Type: Appetizer
Cuisine: Mexican
Serves: 8 servings
Ingredients
6 ripe avocados
2 tablespoons of small diced white onion
1 finely diced Serrano chile pepper
2 tablespoons of chopped cilantro
2 limes
2 tablespoons of diced tomatoes
Salt/pepper to taste
Instructions
Place the onions in the molcajete and mix well with the lime juice.
Add the avocados and smash slowly until everything is mixed properly.
Add the cilantro, serrano, and tomatoes.
Season with salt and pepper to taste.
Via